"Sorry, I am walking through a swamp here are there any options?"
read the message I sent on the group WhatsApp at some point during Leg 40: the now-infamous Leg 40, and the fortieth of sixty running legs of between 5-10km that brought 14 Berlin Braves by foot from Świnoujście at the German/Polish border, to the tiny peninsula town of Hel, 385 kilometers away (by our route, a bit less or more by others.) The road we ran to Hel was mostly along the very rural northern coast of Poland. Far from befitting its name, Hel was a beautiful beach exposed to the Ostsee and the strong wind on three sides. The swim in the ocean at the finish, despite or maybe because of the rain and exhaustion, felt like the final scene of The Shawshank Redemption.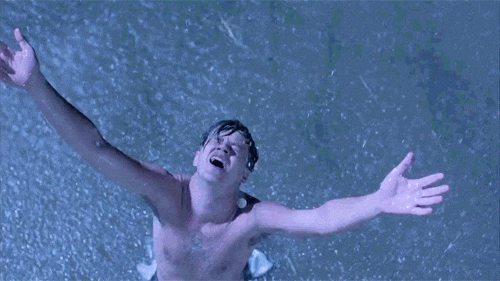 But let me back up a bit, and try to paint the bigger picture. The Braves had entered an event organized by our friends at Swords—a Warsaw-based running crew—called Border to Hel. In such a strange year, it represented an opportunity to participate in the first big team challenge for the year, since lockdowns shut down the globe one slice at a time, and canceled essentially everything, one event at a time. It was a chance, with restrictions easing and just in time for Summer, to move past the virtual sessions and actually do an event together in person; to train and prep together and go do something we would hopefully remember forever.
Seb and the guys who did Hood to Coast last year had some inkling of the type of beast this would be. As the days lengthened, the training intensified: Saturdays became a chance to do 3x 10km repetitions, spaced out to simulate the rigors of the event itself, while a crazy few ran a couple of half-marathons starting at Midnight to work out how it would feel to run when, simply, you shouldn't. The flipside of all this physical preparation was the logistical side, and those of us with the foresight to think about and organize everything from the food, the camping, the medication, the course, the cars and, the merch all shone in the buildup, too.
The Swords themselves had entered three teams to run Border to Hel. Our two Berlin Braves teams also ran alongside the all-women, Berlin-based Fierce Run Force (who finished first!), for a total of 6 teams: three German and three Polish, and about 40 runners in all. For almost 400km from the starting gun in Swinemünde, we ran nonstop.
At times it felt like for those hours, from 6 am Sunday until the finish in the late afternoon of the Monday, 30+ hours after, we must have been the craziest forty runners in Europe.
Karol, the gracious captain of the Swords apologized afterward for the fact that the event was so DIY. For the Polish teams, it was the third time and third year in which they'd completed the challenging self-navigated run; and even so, he said they were still learning about how to run it (physically, as well as in its organization.) He didn't need to apologize. For me and I think many of us, that was the charm of the challenge — to quote Karol: with training, anyone/everyone could pay 100€ and complete a marathon on a completely closed course, with drinks every kilometer and thousands cheering you on from both sides of the road. It's another thing to run through the night and through the hours when your body expects horizontality and unconsciousness, in the absolute darkness of a forest, with a headlamp and a high-vis jacket and only the vaguest sense of direction from the cyclist accompanying you; a cyclist who is probably trying to decide how practical it is for morale to confess that the GPS on their phone is cutting out in the middle of nowhere.
Or to take that cycling leg immediately after running Leg 39, a 9.5km stretch starting at circa 4:00 am on Monday, having (kind of) slept the tiniest bit in a moving support vehicle. The run felt good, my 6th or 7th leg overall. I was benefitting from that tiniest bit of sleep, and a proper stretch, with the heaviness in my quads from the Midnight Leg pretty much gone. I was pushing it at a 4:30 pace, making the most of feeling strong, and kicking to a sprint the last kilometer or so to That White Sign, a point I had agreed with Andrey (my cyclist) was where we thought the changeover point was. I was feeling good, he was feeling good, I tagged him over and he started running his leg, me jumping on the bike for recovery.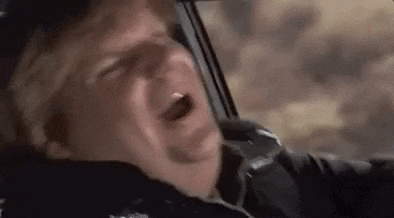 Then came the river of shit. Leg 40.
There was a torrential downpour of rain at some point in the Sunday afternoon before, and the excess water combined with the course through farmland made for challenging ground to run through. Frequently there were small wooden bridges or platforms the farmers must have built to guide foot traffic over the softest, swampiest land. Quickly, I realized that if it was tough for Andrey "running" through the muddy, messy sludge (a few of these kilometers, we later saw, were at 7-8-minute pace,) then that difficulty became a virtual impossibility for cycling. And so just as quickly I lost Andrey, and I text the crew to let them know we had been separated, and because I couldn't pedal, I just continued to push the bike through four kilometers of a river of shit, because that was all I could do. I took a photo and sent it as soon as I had a bit of reception.
"Sorry, I am walking through a swamp here are there any options?"
One second later: "There's barely any solid ground". By 'options' I was legitimately thinking at the time that maybe the President of Poland could send a personal helicopter, or some kind of Act of God could occur, that I could actually throw in a towel, comically, and tap out of the whole experience, as that was the closest I felt to just giving up. I checked my phone and it was the same vague blue dot (me) and some Flag/Pin at a distant destination where Leg 40 would end and Leg 41 would begin. I didn't know how much of the distance between those markers would be the impenetrable mud and farmland I saw in front of me. I didn't know where Andrey was. Rebekka told me afterward she laughed at my text and felt so sorry because there was actually nothing they could do. I laughed about it too — eventually.
Every time I looked down at my legs later and saw the flecks of cow shit on my calves I was reminded of that Leg 40 and convinced myself that the course and the experience could only improve from there. By then we'd worked out a more efficient way to organize the runners, the cyclists, and the cars so that all three vehicles didn't always need to be at every leg changeover. Learning while doing. Hauke was trying to balance being our strongest runner and also being one of maybe three people who could actually drive the Wohnwagen/RV, which basically meant zero rest (he got some sleep after arrival in Hel.) But the Vomit emoji he texts whenever the topic of the RV is raised these days? Highly unlikely that's ironic.
Most of the last 20 legs—which for most, were their 8th and 9th runs within the 34-hour relay—were along the seaside, in a single direction, and by then in full daylight. Run along this straight road: you finish when you reach the beach. Simple. The sun was out again and it was warming up considerably. Impossibly, some of us, like Simon, produced personal bests in those last legs, finding reserves of energy and determination to finish strong that was pretty amazing. Gradually, people ran their final legs and their thoughts turned to whether food, a shower, or a swim should come first at the end. Leg 60 was notable for Captain Seb having to send voice messages and take calls and try to organize the crew while still trying to finish the actual run. LOL.
But we made it, and there was gratification, relief, and on the beach, there was champagne, and the amazing discovery of the tubular Polish hotdog: simply the most perfect invention in the World of Snacks, Bravo. There was the sense that the weekend brought a lot of people to their physical and mental limits: a place where you had to think or run or do many things when your body is telling you 'nein'. One of the quotes of the weekend, by both Emo and Nasti, when the end was in sight but also seemed so far away: I am in a complicated relationship with running.
I speak personally of the experience of Leg 40 of course because I experienced it. But for sure the weekend held for each Brave their own personal Leg 40, each with their own personal narrative, where they may have been at their limit and things seemed lost but a collective will to push through and Just Fucking Finish prevailed.
That's what I think I'll remember most. Was it a bonding experience? I am often asked. Of course. It almost didn't feel like it at the time, but of course, it was.
And I remember the feeling in those final moments on the beach on Tuesday afternoon, as all the teams and crews gathered, chatted and exchanged Instagram handles, swam a bit, got pictures, and made loose plans for the next adventure: Border to Hel 2021, maybe?—the Berlin Half, maybe?—or maybe a new concept run that brings Berlin and Warsaw, these forty or so athletes together again? Maybe. In those final moments on the beach, before the Braves departed back to Berlin, it felt like we all put aside the exhaustion for a moment, were grateful for a moment, and looked forward to it. Whatever 'it,' the Next Thing, will be.
See you on Track Tuesday!
—Jansen, August 2020